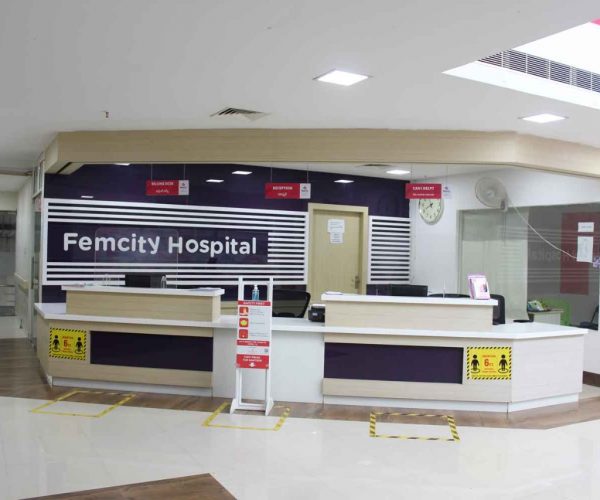 About Femcity Women's Hospital
We, at Femcity Hospital and Well kids proudly bring to you a unique combination of Child health and complete Multispeciality Women health care under one roof. We focus on being woman and child friendly and hence all our services are catered to women and children comfort and care! We have a dedicated and well experienced team of all LADY DOCTORS, LADY SURGEONS, LADY ANAESTHETISTS & LADY FETAL MEDICINE SPECIALISTS.
Femcity is no routine hospital!
Femcity Hospital houses all specialist departments led by a phenomenal team of leading Female Doctors. Our Hospital houses a whole range of departments for Women and Children and multiple specialities and all world-class pioneering facilities in healthcare. We aim to provide complete healthcare under one roof.
The luxury of Women's Specialist departments is accentuated with the availability of a whole list of Children & Paediatric departments from Paediatric & Neonatal surgeries, regular vaccinations and growth analysis, to Paediatric Neurology, Paediatric endocrinology and a heap of other Paediatric specific departments. Have a look at our departments for more!
Our specially trained teams work tirelessly to be there for you and the women and children you love in every stage of their life…to be with women & children… for life!
Historically women always put themselves last on the list with someone else's need being put ahead. Femcity is where women come first! Welcome to the first of it's kind multispeciality Health city for all women, in every stage of life. We pride on our squad of 33 departments led by renowned female doctors who realize that women's health needs are unique and fundamentally different from those of men. After all "men are from Mars" and "women are from Venus" …Venusians can understand each other better!
A healthcare connection focused on you: We provide a wide range of clinical and educational programs coupled with events that are focused on the specific health needs of women. We love to help you stay informed always!
We understand that medical care can be complex: We're here to make it simpler for you and your family. Whether you're looking for routine gynaecological services or have more complex needs, Femcity Women's Hospital offers you all the latest diagnostic, treatment and other healthcare options.
At Femcity, it's all about getting you the specific care you need as a woman: Only a women has shoulders strong enough to carry the weight of the world, yet gentle enough to give you the epitome of comfort and care. We empower you to be the women that can bend but won't break!
Dear Girls, Sisters, Moms n Grandmoms… welcome to the Femcity family… come celebrate being women at Femcity!
wellkids by Femcity is all about healthcare for the little munchkins all to the age of 16. We believe childhood is a celebration. So scamper in to celebrate 'munchkin hood' at wellkids. This is where you will find health care for children just the way they like it. The essence of wellkids lies in integrating play therapy with child health care. An innovative neural pathway to fight the stress, anxiety and tears associated with hospitals and doctors. Come witness the joy brought with video games and toys…come witness the born care magic!
Our Mission
 To deliver multispeciality health care for women at every stage of her life in a healthcare system designed for her unique needs.
 To integrate play therapy with child healthcare. 
 To be the pioneer in women's & children's healthcare. 
 To spread knowledge and practice.
Our Vision
To establish a chain of hospitals, for women & children, renowned for it's quality service and women-centric approach.
The DNA of Femcity
Feminism: efforts to provide healthcare to women by women
Excellence: a pursuit towards excellence
Meticulous: from timing to cleanliness!
Compassion: To treat everyone with kindness and dignity, with the highest levels of sincerity; that's the DNA of Femcity!
Informed: we believe in keeping you informed and earning your trust
Team Work: right from security to the top consultants we believe in Teamwork
Yearning: to fulfill our values.
Dr Ahmed khan
Founder, Chairman, Managing Director
Dr. Ahmed khan believes that true healthcare has to be patient and family centric and that healthcare for women should be designed keeping in mind women specific needs. This led to the inception of a one of it's kind hospital in Telangana, thereby bringing a new era of women centered health care in totality to empower women and children in the best way. With over 10 years of clinical experience in the areas of Pediatrics and Neonatology, Dr. Ahmed khan is an ace at all that he does. He has an eye for establishing & implementing standard operating procedures and a vision of providing health care with a focus on ethics. This patient centric health care project is part of his larger dream being put into reality!
Mr J.K. Kulkarni
Co- founder, Director Strategy
With over 25 years of experience in Hospital infrastructure and business planning, Healthcare IT and management, Mr J K Kulkarni a B.E (Instrumentation), PGDCA, is an empanelled Healthcare Infrastructure Planning Consultant with various state governments and an empanelled Consultant / Guest Faculty with Dr. Reddy's Foundation (part of Dr. Reddy's Labs). He oversees the infrastructure planning and implementation at FemCity and is key to ensure optimal investment planning and execution. He is committed to build the strategy,roadmapp and best infrastructure management policies.
    
Mrs. Amreen siddiqi.
Co-founder, Financial Advisor, Board Observer
Mrs Amreen Siddiqi , FCCA(UK), CIA(USA), CPA(AUS). With such credentials in the field of accounting & experience as Regional Head of Finance For Sephora Middle East, Louis Vuitton, better known as LVMH, a European multinational luxury goods conglomerate. Managing the financial strategy and operations of the company for the entire Middle East Region. Amreen is committed to maximizing long-term shareholder value, ensuring a balanced portfolio of growth initiatives, and maintaining the high level of integrity and transparency for which LVMH is known. She is responsible for the financial stewardship of the company, including capital and operating budgets, financial affairs and reporting, debt/treasury management and investment appraisal.
Dr. Nasreen Ashfaq
Co-founder , Chief Obstetrician
Dr. Nasreen Ashfaq is our experienced cheif Obstetrician and Gynaecologist with over 17 years of experience with more than 300 successful surgeries, including complete care of a pregnant woman in Labor and Delivery with higher risk and skill requirements, infertility management. She has done Colposcopy for over 5 years in diagnosis and treatment of cervical and intra epithelial neoplasia and other cervical pathology. Well versed with CRYO, LEEP and LLETZ. Dr. Nasreen Ashfaq also co-founded her own medical center – EVA Healthcare – Women's Medical Center in 2013. She is also a Colposcopist and has full-fledged Cervical Screening and Colposcopy Centre at her own medical center.
She has been with Mythri, Rainbow, Premier, Motherhood hospitals as a consulting gynaecologist till date. She believes patients are a top priority and her practice mission is to give each and every patient executive level medical care
Founder, Chairman, Managing Director
Co- founder, Clinical Director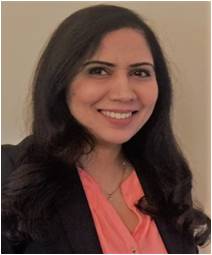 Co-founder, Financial Advisor, Board Observer
Corporate Communications & Branding