Best Pediatrician in Hyderabad
It has been proved time and time again that a dedicated Children's Hospital is far more efficient and preferable in dealing with Pediatric and Neonatal Diseases as compared to a regular multi-specialty hospital. The advantages and benefits for healing sick children in a specialized children's hospital are far undeniable. Well Kids by Femcity is a Children's Hospital dedicated to provide optimal care to infants, children, and adolescents in a specific environment where parents were satisfied and where the special needs of children were catered for.
Wellkids by Femcity is a Tertiary care Children's hospital in Hyderabad, uniquely designed to provide specialist healthcare to children by a team of Hyderabad's most renowned Pediatricians, Neonatologist Intensivists and Pediatric Surgeons. Backed by an array of advanced medical technologies and a well trained staff, at Wellkids by Femcity, children heal in the most comfortable and medically sophisticated atmosphere.
With our in-house play specialists like Dr. Spiderman and Dr. Barbie, the play therapy works wonders as your child unwinds in a magical fantasy health city.
List of pediatric super Specialty clinics at Femcity Hospitals:
What exactly does a pediatrician do?
Pediatricians are special medical doctors who work with babies, infants, adolescents, and young adults. They are child specialists that are specifically trained to deal with sick children, be it their physical, mental or emotional health. The best pediatricians in Hyderabad are easily available on appointment or in Emergency at Femcity Hospitals 24/7.
Why Femcity has the Best Pediatricians In Hyderabad?
Femcity Hospital houses the best pediatricians in Hyderabad that provide primary wellness care ,medical care, critical care, surgery to children under 16 years of age. The child specialist doctors or pediatricians will combine the renowned Femcity play therapy with their medical expertise and years of experience to heal sick children.
We focus on making the children happy as we heal them. At Femcity, you can say good bye to children crying, nagging and resisting to visit the pediatrician. We endeavour that no child waits crying, to see his pediatrician! Have you seen the play area at Femcity?
 Have a look!
Neonatologists at Femcity
A neonatologist is a subspecialty of a Pediatrician and refers to the skilled and sharply focused medical care given to infant baby patients. This especially includes newborn infants as well as pre term babies. Premature babies need extremely specialized critical care. So, a team of the best Pediatrician in Hyderabad cannot be complete without highly experienced neonatologists.
At Femcity we are proud to offer a Level III NICU facility. A neonatal intensive care unit is where most of the treatment will be done for premature babies. That is why during the delivery of your baby, it is essential that you choose a hospital that has state of the art, advanced facilities and an all rounded NICU. Not only, at birth, but on occasion, infants may fall sick even after, catch infections or may have growth issues. Femcity covers all the possible child health care needs and child specialists. And since we have everything right here for your child, we are happily called the Best Children's hospital in Hyderabad by many of our patients' parents!
Learn why a neonatologist is essential for your new born. 
Read here
Who are the top pediatric doctors at Femcity?
Pediatrician & Neonatal Intensivist
MD Neonatology USA Neonatologist & Pediatrician
Pediatrician and Neonatologist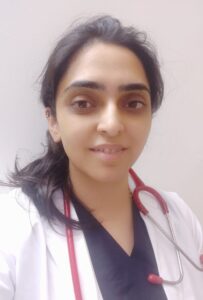 MBBS, MS, MCh, DNB Pediatric surgery
MS FIAGES General & MI Surgery
Pediatrician and Neonatologist
How to Choose the Best Pediatrician
A child specialist must of course be skilled professionally with abundant knowledge and experience. The best pediatricians will have one more quality-compassionate care for the sick child and family.
At Femcity, we are proud to say we have the best Pediatricians and Pediatric surgeons, who not only can provide expert medical attention to a child but also have the years of experience to identify any abnormalities and developmental issues early on. Also an important thought that often occurs to parents looking for a child specialist is "Who is the best pediatrician near me". This is a vital factor in selecting your child's doctor. Femcity Hospital is very centrally located making it easily accessible from multiple locations in Hyderabad. The Hospital even offers the best pediatricians in emergency, 24 hours!
Furthermore, they make a conscious effort to give empathetic, compassionate world class health care intertwined with Femcity's famous play therapy so you and your child are comfortable and happy.
The neonatologists at Femcity, are a cherry on the top! These super specialist doctors are highly experienced professionals. A new born baby needs early critical care and attention and especially the premature little ones.The neonatologists are supported by the proactive and attentive nurses, staff and state of the art technology at the NICU that provide personalized attentive care to each baby and their family.
How can a pediatrician help with your child's overall health?
A child must regularly visit the pediatrician for well child visits that monitor and assure your child's overall health. These are visits where the pediatrician will check all aspects of your child's health and growth to ensure he/she is growing and developing normally and healthily.
Even if these don't sound essential, they actually are extremely essential for your child and for identifying any abnormalities, illnesses or infections. Well child visits start after the child is born to the age of 16 years.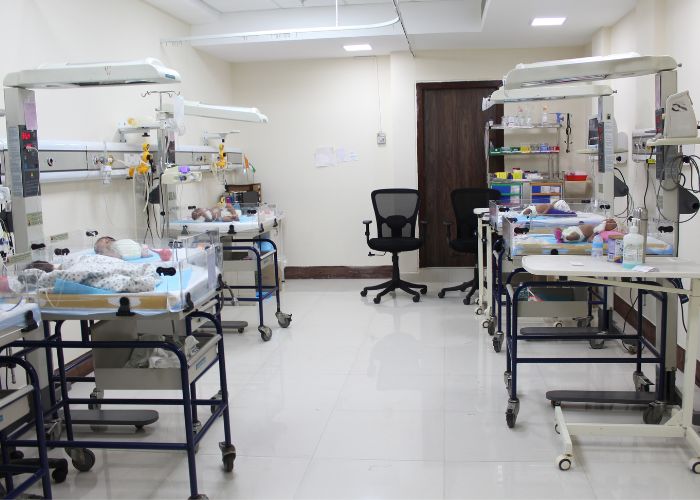 Frequently Asked Questions
How is a Pediatrician different from a general physician?
Remember, a sick child should always be taken to a pediatrician rather than just a general physician even if the physician is your family doctor. A Pediatrician spends an extra couple of years learning and being trained in treating sick children and hence are experts in dealing with children infections, illnesses, growth &development issues and preventative immunizations.
When should one immediately reach out to a pediatrician?
For parents, this is always a dilemma. We try to make it easy for you. 1 most important advice is to follow the "parent instinct". If you feel something is not right and your child is unwell, please bring the child in to the hospital. With your precious child, it's better to be on the side of safety.
However there are a few more pointers. Look out for a high grade fever and "high" depends on age. In a baby under two months, any fever can be a sign of worry. In older children, look for other clues. In general the child should be active. If they are inactive, not eating well, not acting like themselves or won't stop crying, it's always better to take him to the doctor or emergency room.
Does a pediatrician provide a vaccination plan?
Yes, a pediatrician will advise you on the age appropriate vaccination for your child.
What are different services offered by a pediatrician?
What is the age range of children which a pediatrician can treat?
A pediatrician will see children from 0 months to 16 years of age.
How does a pediatrician track your child's growth?
A child's growth will be evaluated at every well visit at the pediatrician. Growth charts are useful for parents, but kids grow in bursts and spurts so pediatricians have the expert knowledge and years of experience to know when it's time to worry and take action.
Read our blog
 on Immunizations and their essential role in protecting children. Also find in our blogs other great reads about children being diagnosed and treated successfully at Femcity.
Visit 
here 
to find out about the Immunization Schedule.
Leave your details below and we will contact you.
Femcity: Women & Children Hospitals