Femcity: Women & Children Hospitals
The Complete Multispecialty Hospital For Women and Children in Hyderabad
Catch a glimpse of your magical maternity journey at Femcity!
We see women and child health uniquely!
Femcity Women's Hospital has been known as a center of Excellence for sophisticated medical treatment dedicated exclusively to Women. Along with Wellkids – a dedicated Pediatric health centre, Femcity Woman and Child Hospitals is one of the best hospitals in Hyderabad. Over the years, we earned the trust of thousands of hearts and is Hyderabad's most trusted Hospital with all specialist departments led by a phenomenal team of renowned FEMALE DOCTORS, FEMALE RADIOLOGISTS to even FEMALE FETAL MEDICAL SPECIALISTS. We also have round the clock female ANAESTHETISTS. A unique feature of our hospital.
Our quality healthcare is what has built trust and confidence in our patients and created countless excellent reviews. (Be sure to have a look at our testimonials below!). We couple our healthcare with personalized services, timeliness, empathetic support staff, mostly ALL FEMALE for women's complete privacy and comfort.
Pregnancy & Maternity – One of women's greatest super power is the ability to grow a life within and nurture it! It is a crucial period when women need all the emotional & physical support and utmost quality health care for sure. Read all about our
MARVELOUS MATERNITY SERVICES
FEMCITY HOSPITALS – THE
BEST MATERNITY HOSPITAL IN HYDERABAD
We offer a wide range of services catering to women of all ages and children upto 16 years of age.
The city's most leading Gynaecologists & Obstreticians, state-of-the-art technology, cordial staff, quality support; it's all here. We do provide the best Maternity care.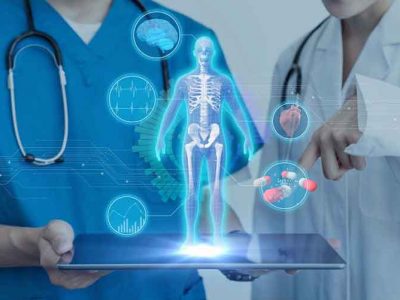 Women often feel uncomfortable sharing their medical needs. We get that! And that's why Femcity Hospitals has a well experienced team of Lady Surgeons. From treating piles, fissures, fistulas, breast lumps, hernias, hemorrhoids and other conditions requiring General & Laparoscopic surgery. Our experienced lady anaesthetists, lady radiologists & interventional radiologists will just make a woman's healing experience all the more comfortable.
Our dedicated oncologists are passionate about women's health and are experts in chemotherapy & cancer related surgeries like Breast reconstruction and more.
Children need Child Specialist Healthcare. Wellkids by Femcity is a Tertiary care Children's hospital in Hyderabad, uniquely designed to provide specialist healthcare to children by a team of Hyderabad's most renowned Pediatricians, Neonatologist Intensivists and Pediatric Surgeons.
Meet Our Specialist Doctors
Outstanding patient care is and always will be what drives us at femcity women's hospital. We are committed to providing women and children with the highest quality care. When it comes to your health, we want to be the experts you turn to. Thus, we highlight our quality consultant care all through your treatment and health care.
Infertility, OBG & Gynaecologist
MBBS,MS Obstetrics & Gynaecology
What our Patients Are Saying
Book An Appointment Today To Avail Of Our Services
Your Doctor Is Just A Click Away
Your health and well-being are our top priority.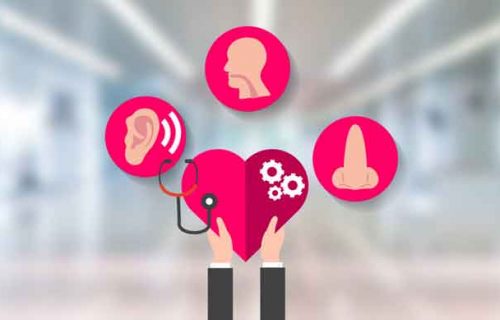 Open Mouth breathing, children's blocked nose, snoring or restless kids along with loss of attention; all seems to be pretty normal behavior in children, but is it really?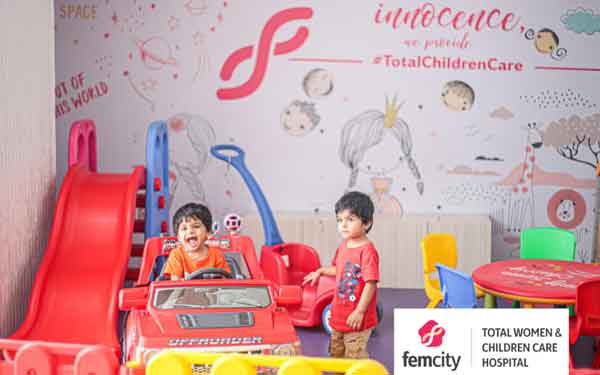 Changing the face of Pediatric Care
When it comes to children's health care, it's extremely important to maintain their health and take preventive measures to protect them from several hazardous diseases and illnesses.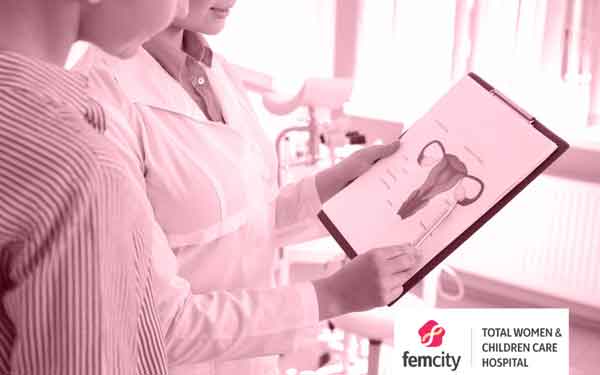 Holistic healthcare for women
A woman's health is way more complicated than what it looks; therefore maintaining good health and making it a priority is extremely important.
Best maternity hospital award in South India award winner.