BOOK your FREE second Opinion CONSULTATION with the BEST Lady Surgeons in Hyderabad.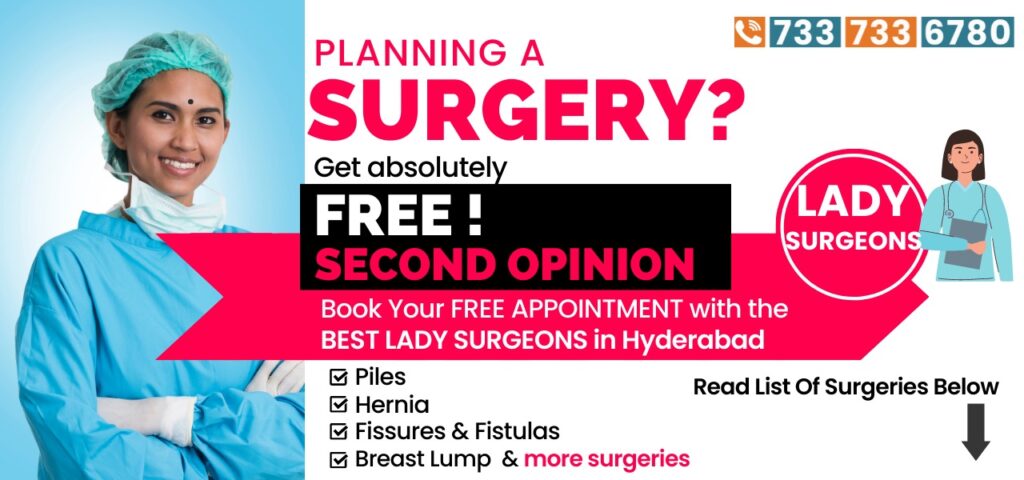 Just fill in your details and we will call you back.
Women often feel uncomfortable sharing their medical needs. We get that! And that's why Femcity Hospitals has a well experienced team of Lady Surgeons. From treating piles, fissures, fistulas, breast lumps, hernias, hemorrhoids and other conditions requiring General & Laparoscopic surgery. Our experienced lady anaesthetists, lady radiologists & interventional radiologists will just make a woman's healing experience all the more comfortable.
At Femcity, where our endeavor is to create a world of happy women, we believe every woman deserves warmth, good care, and personalized empathy.
We also understand that it needs to be done with a range of advanced services and world-class healthcare technologies.
Leave your details below and we will contact you.